As a car owner or driver, you've probably heard of a dash cam before this. This is a camera made to fit over a vehicle's dashboard or its rearview mirror. The popularity of these dash cameras has soared in recent years and for good reason.
These compact devices offer a range of benefits, from documenting road trips to providing evidence in case of accidents. If you own a 4×4 vehicle, equipping it with a dash camera becomes even more essential.
In this blog post, we will explore ten compelling reasons why every 4×4 owner should consider investing in a dash camera.
Here are, in a nutshell, some of the reasons/ advantages we'll discuss:
1. Documenting Off-Road Adventures
A 4×4 vehicle is often associated with adventurous off-road excursions. A dash camera allows you to capture stunning footage of your off-road adventures, preserving the memories of challenging trails, beautiful landscapes, and thrilling moments. For more information and tips on documenting your adventures, check out the guides by the adventure lifestyle brand Vizn.
2. Enhanced Safety on the Road
Driving a 4×4 can sometimes involve encountering rough terrain, unpredictable weather conditions, and other various hazardous situations you may not be familiar with. With a dash camera recording every step of your journey, you have an extra layer of safety, enabling you to review and learn from any incidents or near misses. Seeing how you handled the situation before and being able to see where improvements can be made can help you master driving in those conditions next time.
3. Accident Evidence and Insurance Claims
It's a bright and sunny day, you're driving your 4×4 on a busy highway. You're conscious of all the rules of the road and are attentive, however, this is not enough. You might overlook getting a dash cam because you know you are a good driver and you trust your driving skills. The unfortunate reality is this is not enough. Though you may be attentive, another driver can still knock into your car causing the accident. It is sometimes difficult to prove whose mistake it was though the two drivers may know the truth. In this unfortunate event, a dash camera can provide valuable evidence. It captures the moments leading up to and during a collision, helping you prove your innocence and supporting your insurance claims for repairs or personal injury compensation.
4. Protection Against Insurance Fraud
Insurance fraud is an unfortunate reality on the roads. A dash camera acts as an unbiased witness, recording any fraudulent attempts, such as staged accidents or false injury claims. This evidence can be crucial in protecting yourself from fraudulent schemes.
5. Monitoring Vehicle Security
A 4×4 vehicle can be an attractive target for theft or vandalism, especially when parked in remote or unfamiliar locations. Dash cameras with parking mode can monitor your vehicle while you're away, capturing any suspicious activity and providing valuable evidence in case of a break-in or theft.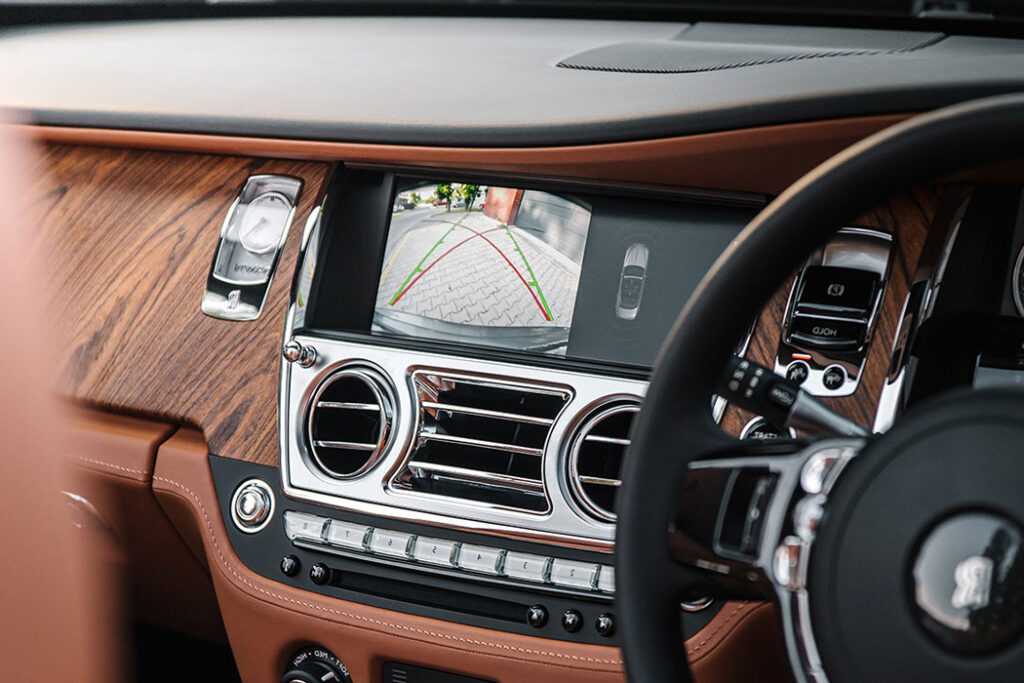 6. Preventing Unauthorized Use
Have you ever had a friend or relative borrow your 4×4 only to return in an unimpressive state? Have you ever lent your vehicle to a friend or relative, and they blatantly get an unauthorized person to drive it without letting you know? If you lend your 4×4 to someone else, a dash camera can help ensure it is being used responsibly. You can review the footage to verify if the vehicle was operated within agreed-upon terms, deterring any potential misuse. A dash cam keeps you in control even when you're not around.
7. Improving Driving Habits
By reviewing dash cam footage, you can assess your driving habits and identify areas for improvement. It serves as a self-critique tool, allowing you to enhance your driving skills, become more aware of road etiquette, and ultimately become a safer driver.
8. Capturing Rare and Interesting Moments
We often encounter rare and maybe breathtaking moments while driving. For someone without a dash cam, this means having to grab your phone from where ever it may be, switch to camera mode and then record your moment. Besides being a long process it can be dangerous if you're the only one in the car having to conquer the task while driving. A dash camera can record these unique and unexpected moments during your travels, such as wildlife encounters or breathtaking scenery, with ease as it is always positioned and recorded. These captivating recordings can be shared with family, and friends, or even on social media, offering a glimpse into your adventurous lifestyle.
9. Reduced Insurance Premiums
Some insurance companies offer discounts to drivers who have dash cameras installed in their vehicles. By providing evidence and mitigating risks, a dash camera can potentially lower your insurance premiums, making it a cost-effective investment.
10. Peace of Mind
Perhaps the most significant benefit of having a dash camera is the peace of mind it brings. Knowing that your journeys are being recorded can alleviate concerns about potential accidents, false claims, or vehicle misuse. It allows you to focus on enjoying your 4×4 adventures without unnecessary worry. Cast all of your road fears away with this one gadget.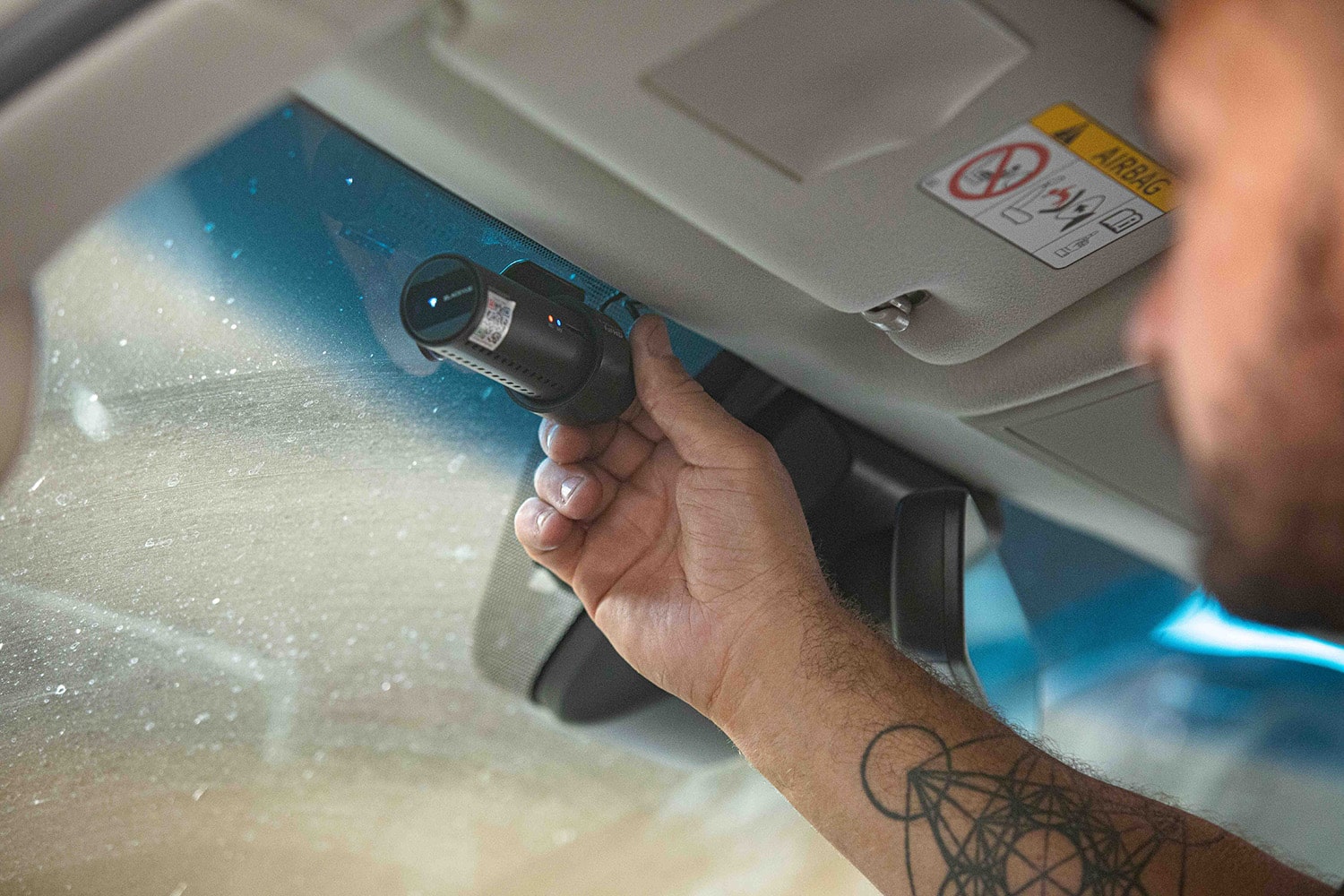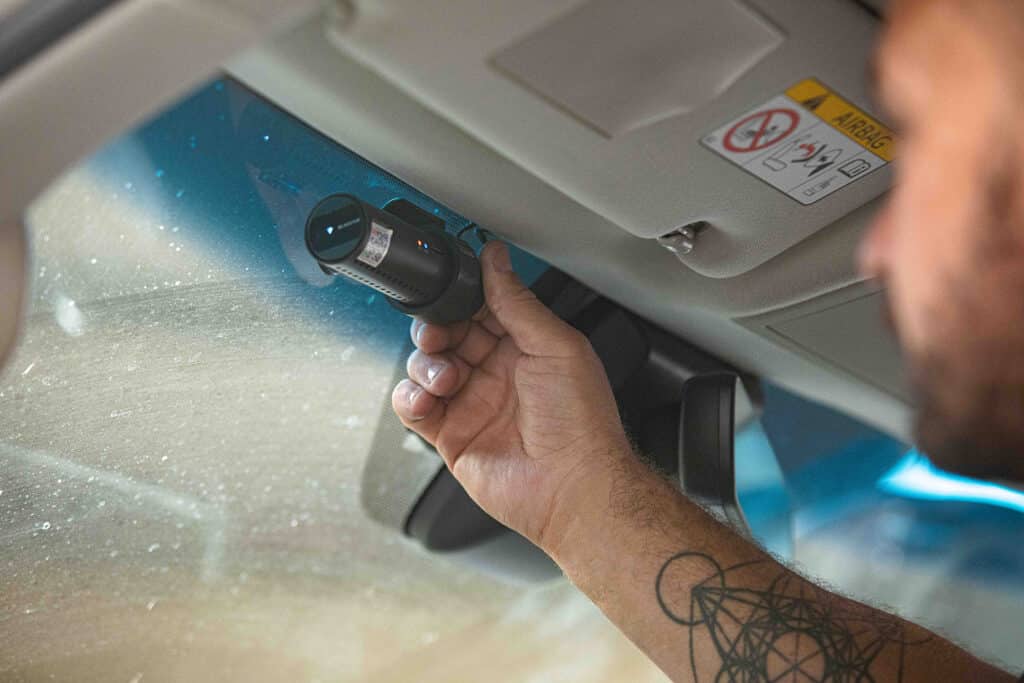 Aspects to Consider when Choosing the Right Dash Cam for Your 4X4
When Choosing a suitable dash cam from our range, consider the following aspects:
File Storage – Look thoroughly into how the footage is stored and for what period. You'll usually have to choose between cloud storage and memory card storage. Cloud storage is more advantageous in terms of storage space.
Video Quality – You'll want a dash cam with the best video resolution. This will make it easier for you to identify people and objects you may encounter while on the road or parked.
Smart Features – Choose a dash cam with smart features that make your life easier. These can include, GPS, ELD interaction and more.
Accuracy – Dash cam accuracy is a crucial aspect, especially in accident prevention and road safety. So take this strongly into consideration.
Installation Process – Consider the installation process of the dash cam of your choice. Choose one that is easy to set up and operate. Some installation options include adhesives and suction cups. A more preferred and better option is the adhesive.
Various types of 4×4 dash cams host all these different features. You can choose according to your personal preferences and what is more advantageous to you. Our range of dash cams is very diverse, allowing you to satisfy all your filming needs. In this day and age, a dash cam is a necessity and a tool that can keep your mind at ease and focus on the road.
So, don't kick the idea of having a dash cam to the curb. Investing in a dash camera for your 4×4 vehicle is a wise decision that offers numerous benefits. From documenting memorable off-road experiences to providing evidence in case of accidents, a dash camera enhances safety, protects against fraud, and offers peace of mind. With the growing availability and affordability of dash cameras, there's no reason to overlook this valuable tool for any 4×4 owner.