That light is flashing for a reason!
Find out what's happening in your car's brain.
Most modern vehicles are equipped with an On-Board Diagnostics (OBD) port. This enables an auto electrician to plug-in diagnostic equipment to access the vehicle's computer and identify any faults. If your car was built after 1996, fault-finding and diagnosis will be much easier with the help of an auto diagnostic tool. Technology in modern motor vehicles is increasingly complex, with many electrical systems working together to control key vehicle functions. Auto diagnostic scanners work by detecting faults in your car's electrical systems.
Auto diagnostic services from Voltaic can identify most issues with your vehicle's systems, including: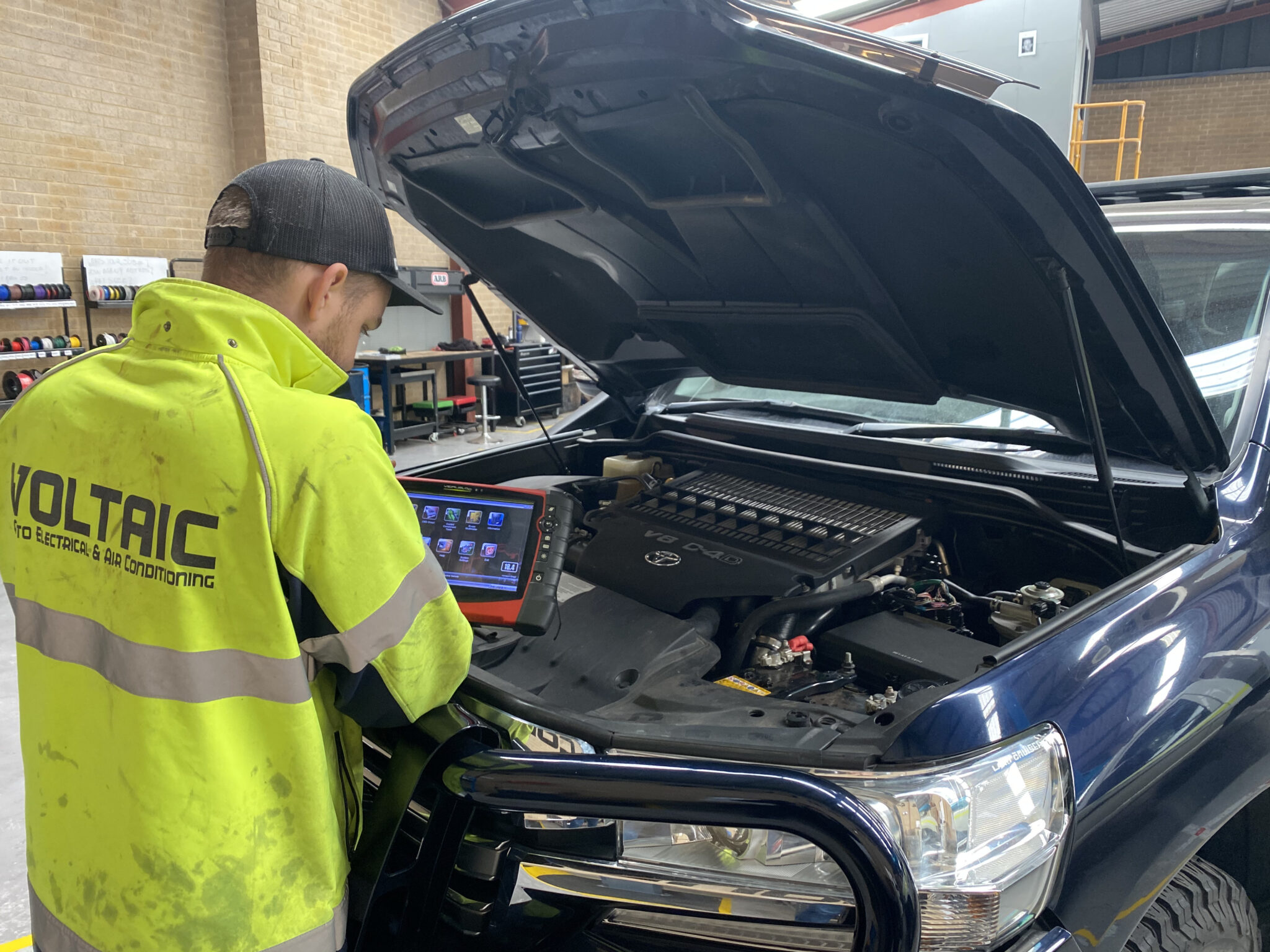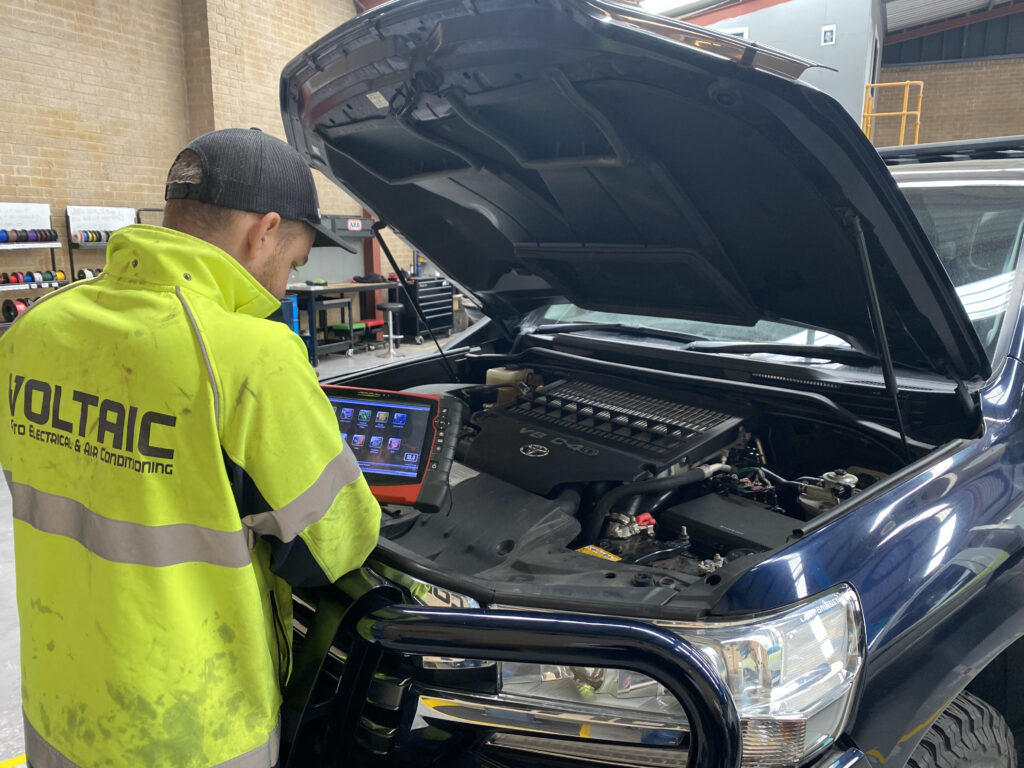 Need to diagnose an issue?
BOOK IN FOR AN OBLIGATION-FREE INSPECTION AND QUOTE.
An auto diagnostic tool is great but...
Although auto diagnostic and repair tools help us identify faults with your vehicle, a skilled auto electrician is needed to get to the root of the problem. Unless the electrical fault is visible, your auto electrician will need to use further auto diagnostic services to find exactly what is causing the problem.
With the sheer complexity of electrical systems in modern cars, Voltaic auto electricians are trained to perform additional fault-finding to pinpoint the issue. A thorough analysis by a Voltaic technician will diagnose the problem with your vehicle and, most importantly, repair it!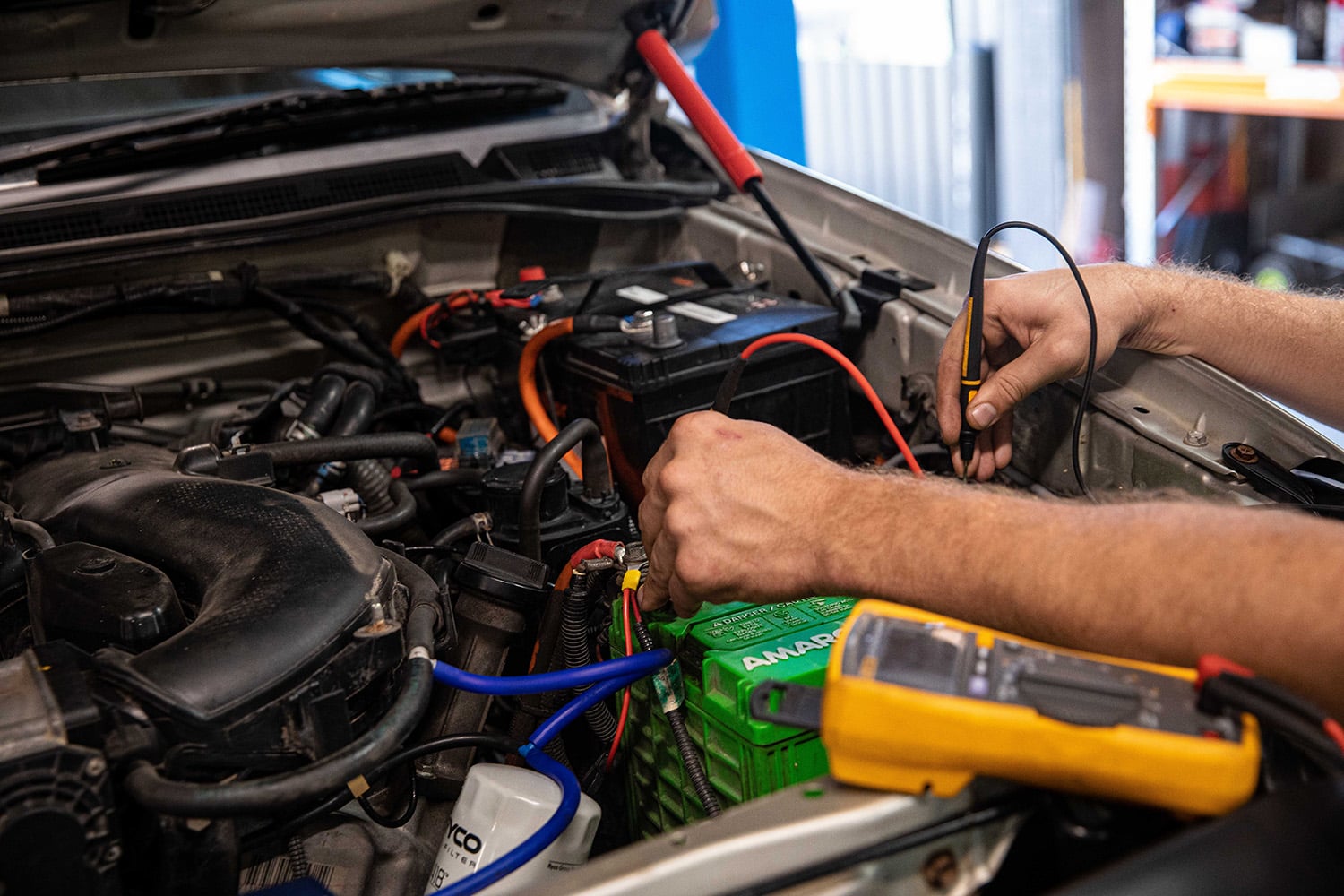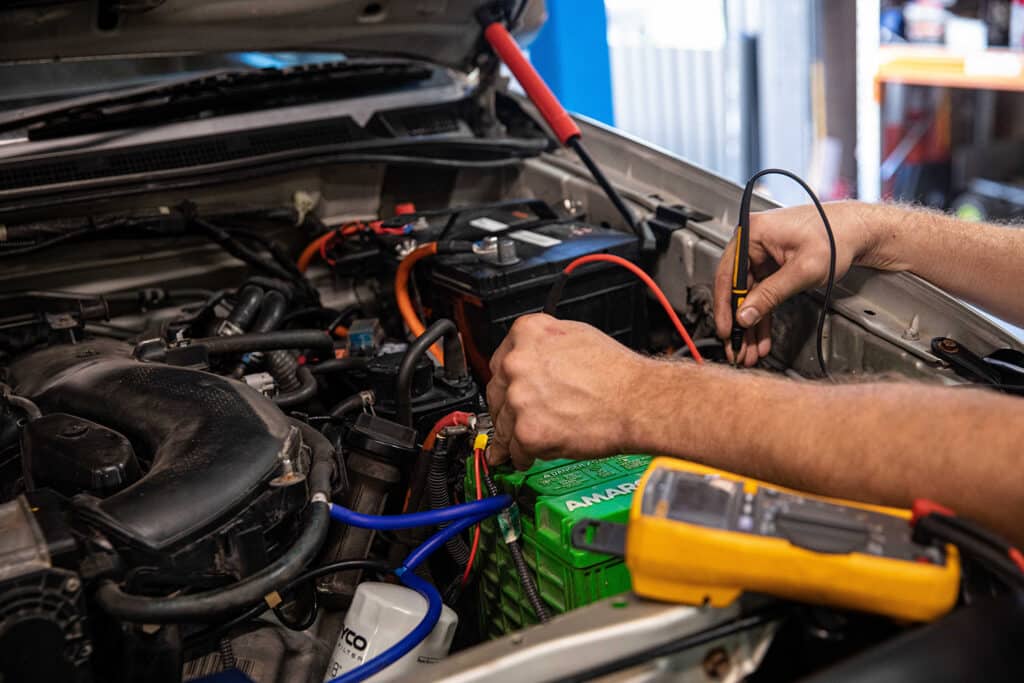 Frequently asked questions.
A light on my dashboard is flashing, what should I do?
If you get a fault light come up on your dash you should call and book a diagnostic appointment ASAP and minimise driving your car around this will prevent further DAMAGE to your vehicle. At Voltaic we have the latest in diagnostic equipment and can interpret your cars diagnostics codes through the vehicles on board diagnostics (OBD) port/Connector.
Does my car have an OBD port?
More than likely yes, most vehicles manufactured after 1996 should have OBD2 connector.
Electronic fuel injection requires a computer module, and most manufactures after 1980 have a generic diagnostic protocols OBD1, CAN etc.  Any vehicles manufacture prior to 1980 may not have any control modules and therefore no diagnostic connector.
How much is your auto diagnostic price?
Our price for a diagnostic scan starts at $175.00. However, depending on the type of vehicle you have and the fault you are experiencing, the auto diagnostic price may vary. More complex issues could require additional fault-finding, which will take more time.
How long does an auto diagnostic scan take?
A scan of the vehicle only takes a few minutes, but the computer scan and fault code only point us in the right direction. Confirmation of the fault is needed, as many different types of failures can bring up the same single fault code.

Voltaic Auto Electrical are absolute life savers! We had issues with our trailer wiring this morning, rocked up at their workshop without an appointment and they fixed the wiring on the spot. If you're looking for a quick, efficient, and friendly Auto Electrician, Voltaic Auto Electrical won't let you down.
Fantastic service and very knowledgeable. I received a detailed review of the service and kept upto date with what was being done during the day. I would highly recommend this crew to anyone.
Great service and experience in all aspects! I would have no hesitation in recommending Voltaic Auto Electrical. they look after all our company vehicles. Very well priced.
If you are in the Victoria Park or even South Perth area these guys are the best auto electricians around. They are affordable and have great customer service which - incredibly rare in this industry.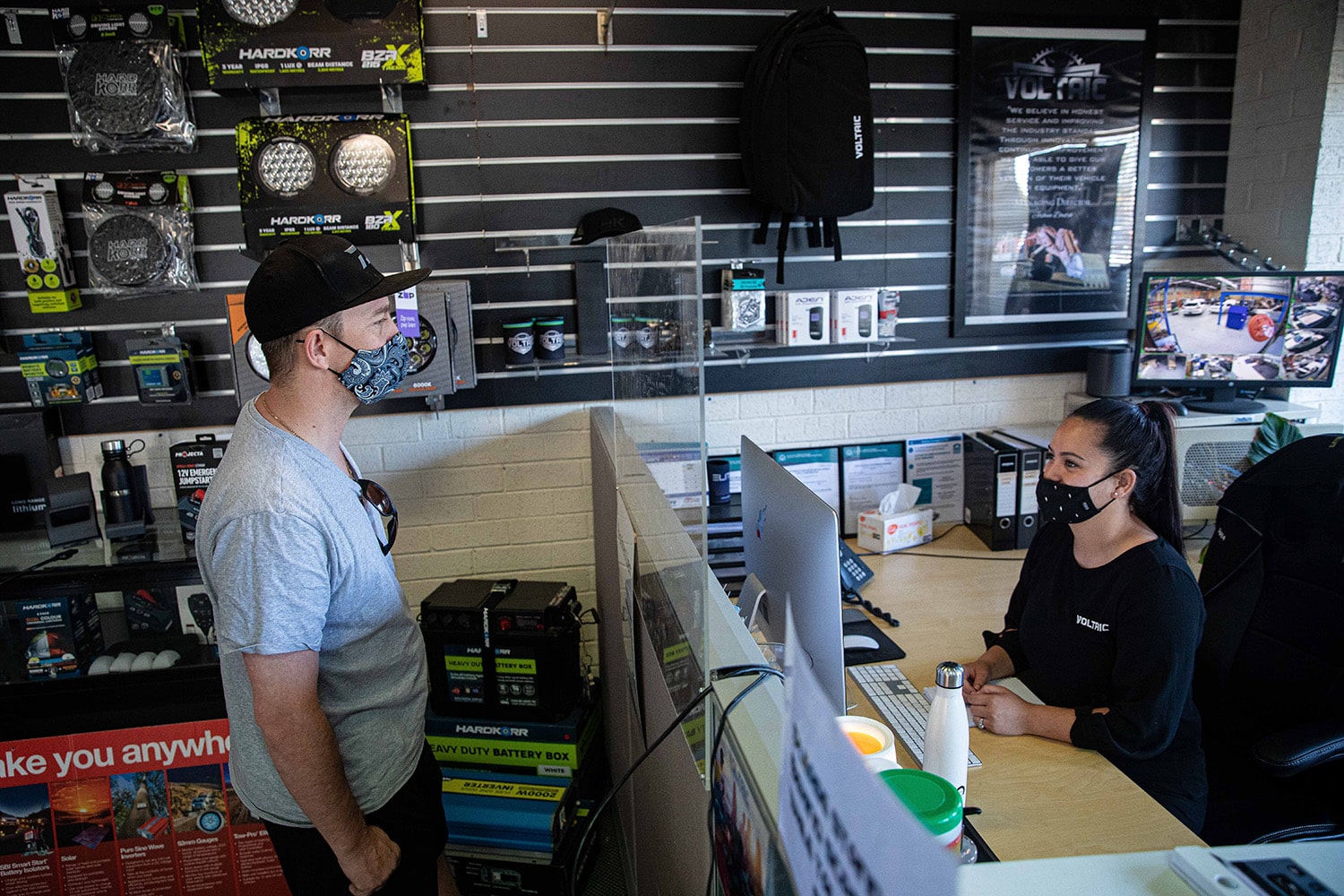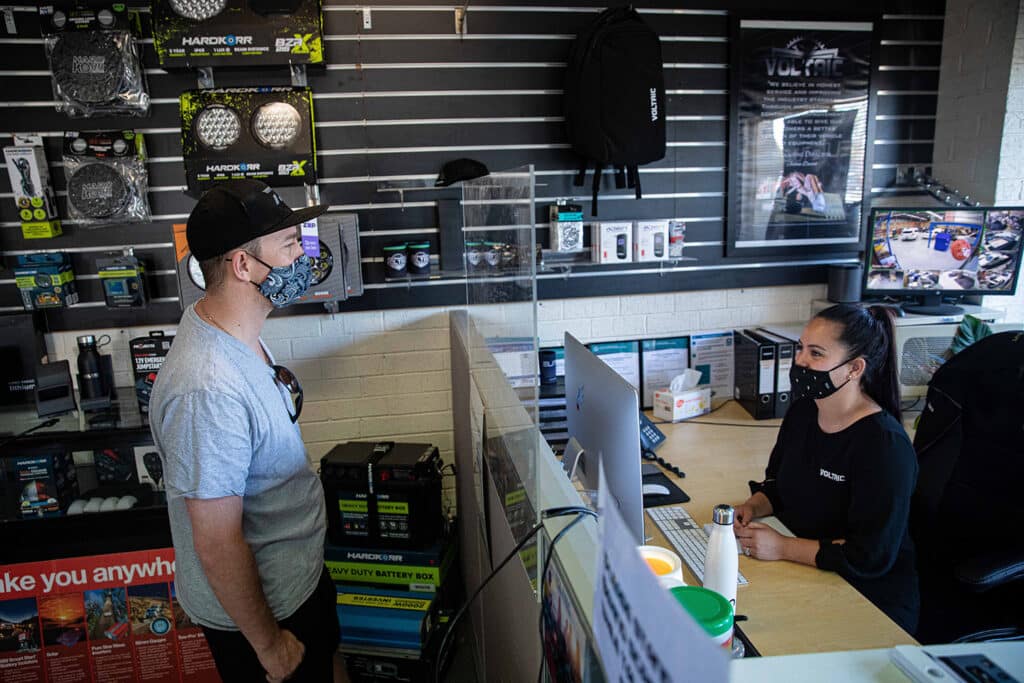 Air conditioning installation and service
Voltaic's thorough air conditioning service gives you peace of mind your car's air conditioner will work when you need it most.
Electric brake controller installation
If your trailer exceeds 750kg Gross Trailer Mass, you will need an electric brake controller from the expert team at Voltaic.
Dual battery installation
Voltaic can help you with a dual battery system to keep your accessories running without drawing power from your main battery.
Car lighting installation
The right car lighting system by Voltaic can be beneficial to increase your visibility and safety when driving, both day and night.
Dash camera installation
For peace of mind in the event of a crash, the safety-conscious team at Voltaic can install a dash camera in your vehicle.
UHF radio installation
A UHF radio can be helpful in many scenarios. The team at Voltaic can install a unit to meet your needs and your budget.
Reverse camera installation
Reverse cameras can easily be fitted to any vehicle. Voltaic Auto Electrical install a variety of makes and models for your vehicle.
Alcohol interlock installation
We are an accredited provider of AJEN Smart Start Alcohol Interlocks. Our service includes continued download of device data. 
Labour hire
For expert auto electrical support on your next civil or mining project, you can trust Voltaic Auto Electrical's labour hire service.
4WD Auto Electrician
Take your 4WD to the next level with 4x4 accessories and electrical equipment that will enhance the look, performance, and safety of your vehicle.
Heavy Duty Auto Electrician
Our auto electricians at Voltaic are fully qualified to tackle your heavy duty auto electrical fit outs, maintenance, and electrical servicing requirements.
Mining Auto Electrician
Providing maintenance solutions for mining vehicles and equipment, Voltaic ensure your machinery is compliant to specific mine site requirements.