Car Lighting Installation
Let Voltaic light your way
Ensure you can see and be seen.
As we all know, you can't drive if you can't see. Sometimes, poor visibility occurs due to road or weather conditions; other times it could be due to vehicle lighting failure. The right car LED lighting installation will improve the reliability of your lights, increase your visibility, and enhance your safety when driving. Light Emitting Diode (LED) spotlights have become more affordable in recent years and offer benefits over traditional halogen or High-Intensity Discharge (HID) spotlights. If you compare an LED spotlight to a traditional spotlight, you will notice they generally cost less and draw far less power. LED spotlights also last longer than both HID and Halogen units. This is an important factor to consider when you're off the beaten track and need a reliable light source.
From road user perspective, LED spotlights emit a higher luminosity in a direct beam allowing you to see further down the road. LEDs also provide a more controlled light source, which allows the beam pattern design to give you a better field of vision at night.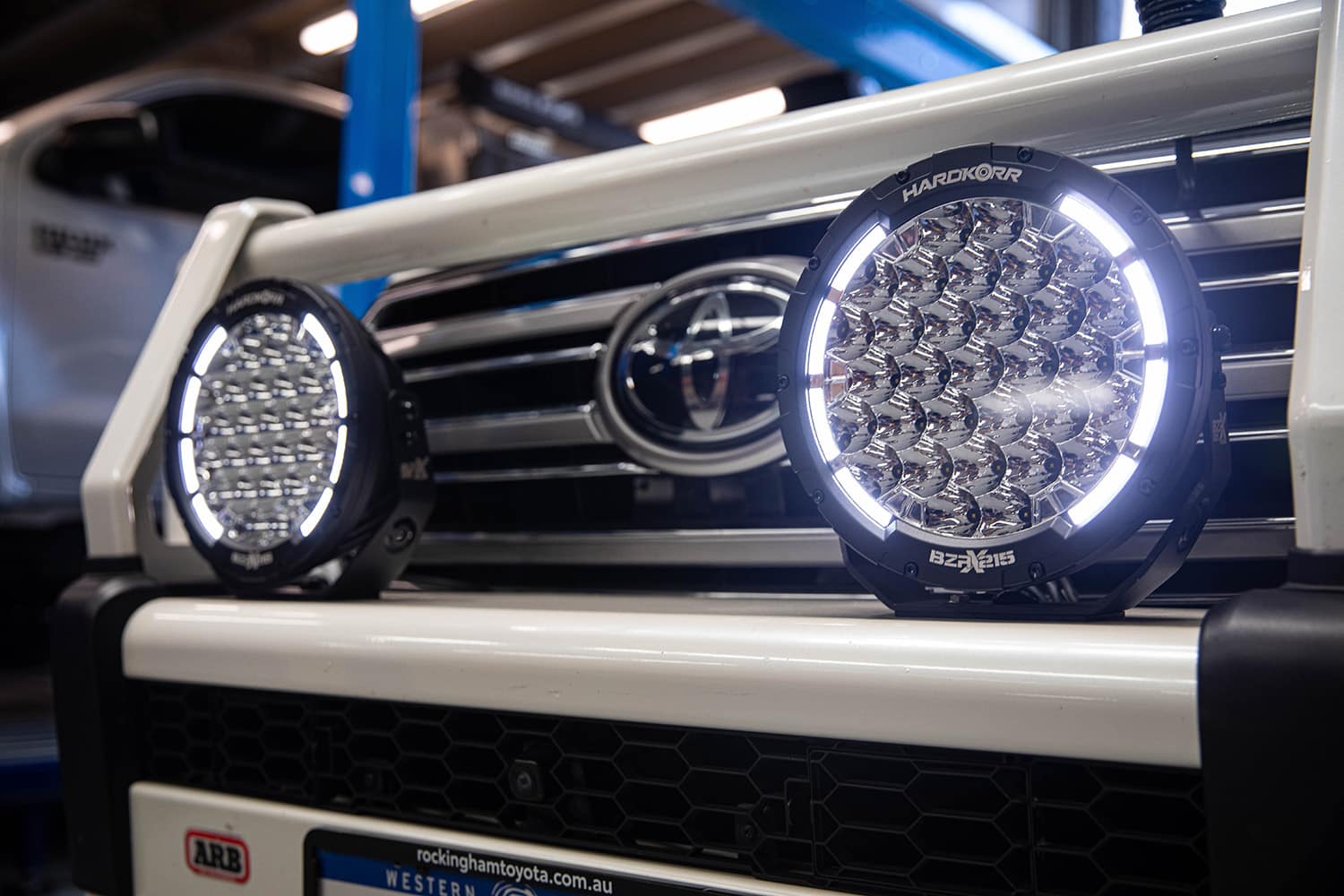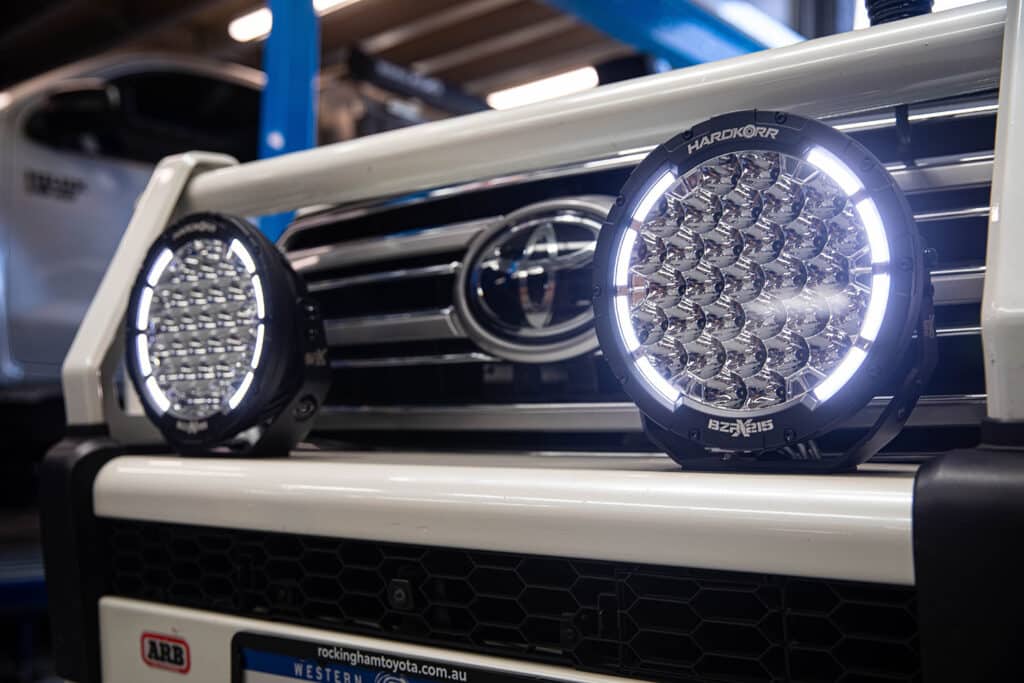 Need high-quality car lighting?
BOOK IN FOR AN OBLIGATION-FREE INSPECTION AND QUOTE.
Most of the time, you use your headlights for night driving. However, there could be times you might choose to use your headlights during the day. Therefore, they need to be of high-quality and provide you with visibility over a variety of conditions. We recommend LED headlights for their reasonable cost, high visibility, and overall longevity.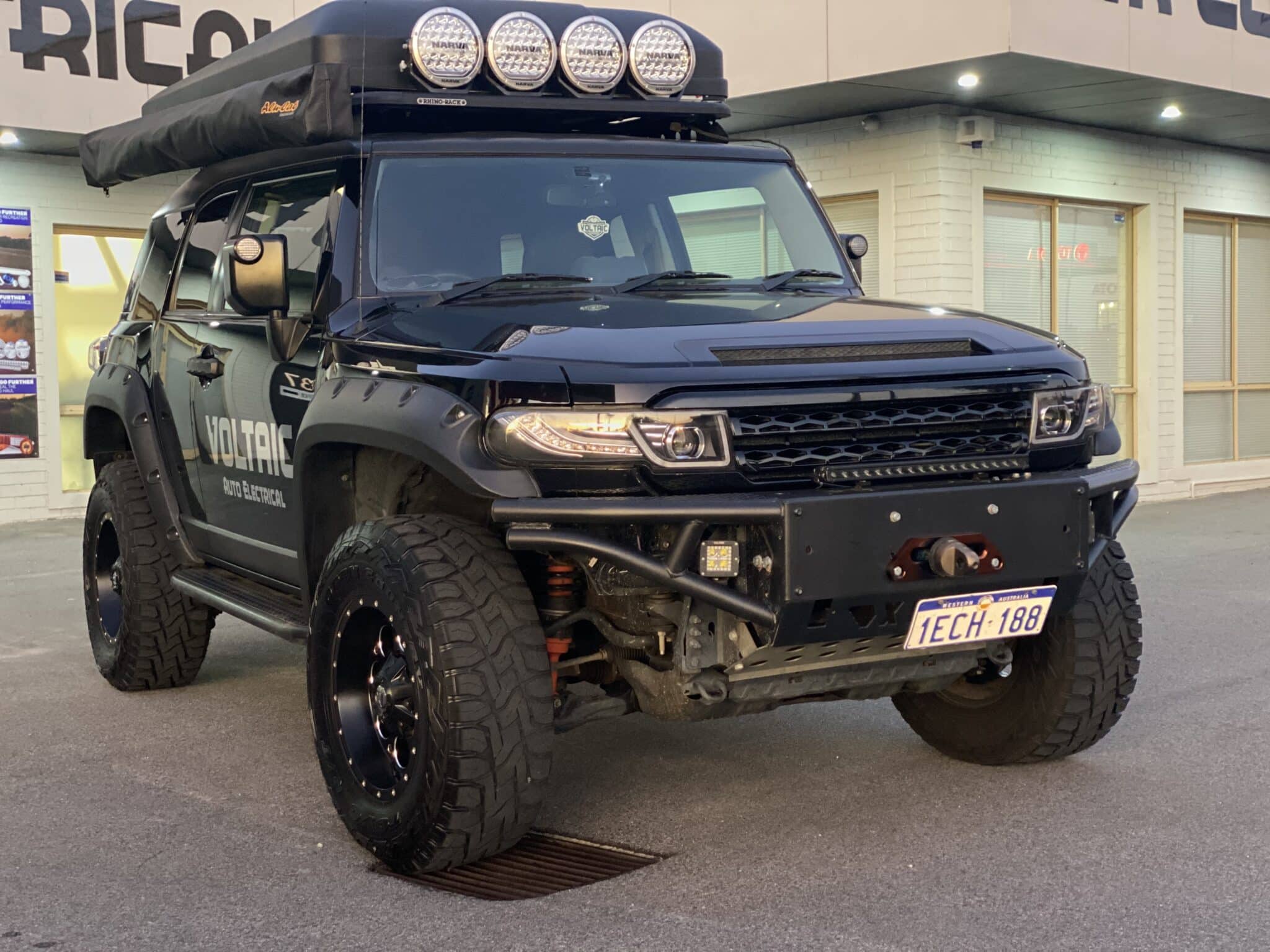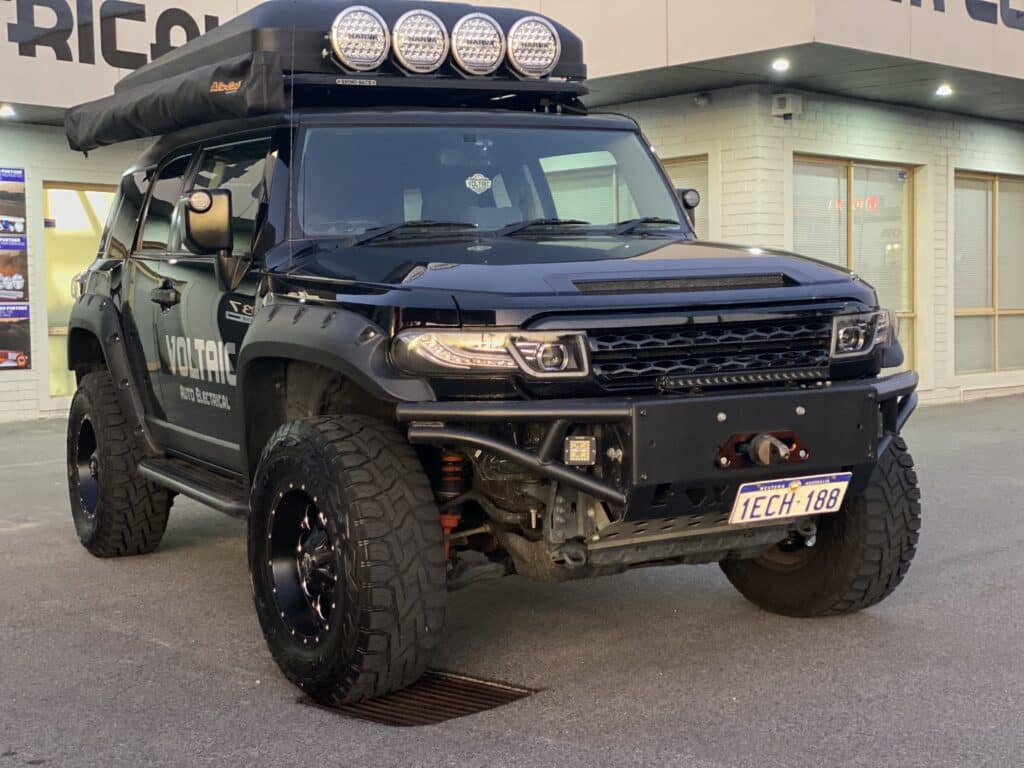 Car exterior and interior lighting installation.
No matter how many carrots you eat, it can be difficult to see in the dark without proper lighting in and around your vehicle. Whether you are using your vehicle for work or setting up camp on a road trip, LED car lighting installation from Voltaic can help throw some light on the situation.
LED lighting is optimal for both the interior and exterior of your vehicle, as it emits a bright light without drawing excess power from your battery. This means better visibility and no added drain on your battery reserves. Get more out of your vehicle with LED exterior and interior lighting from Voltaic.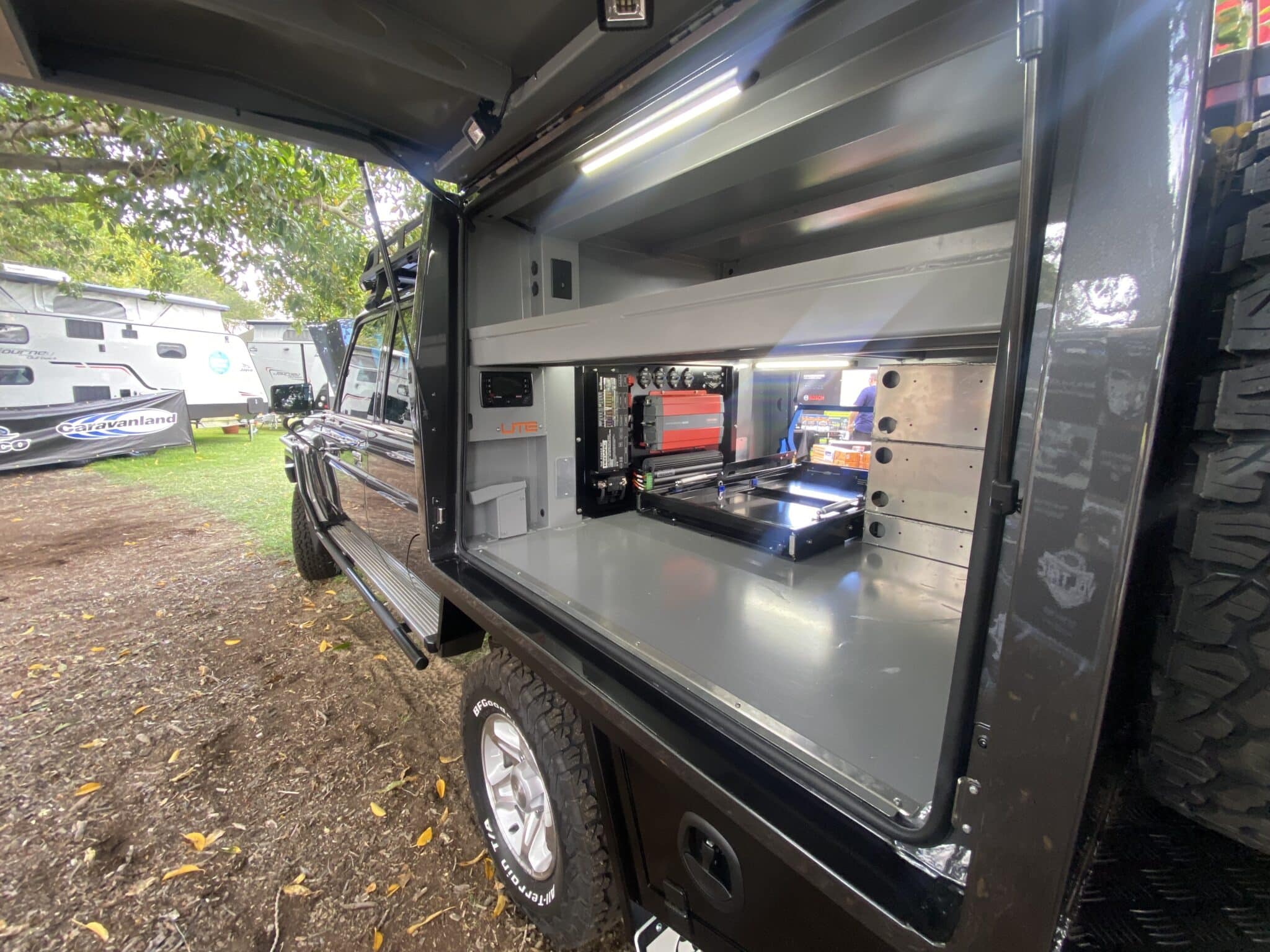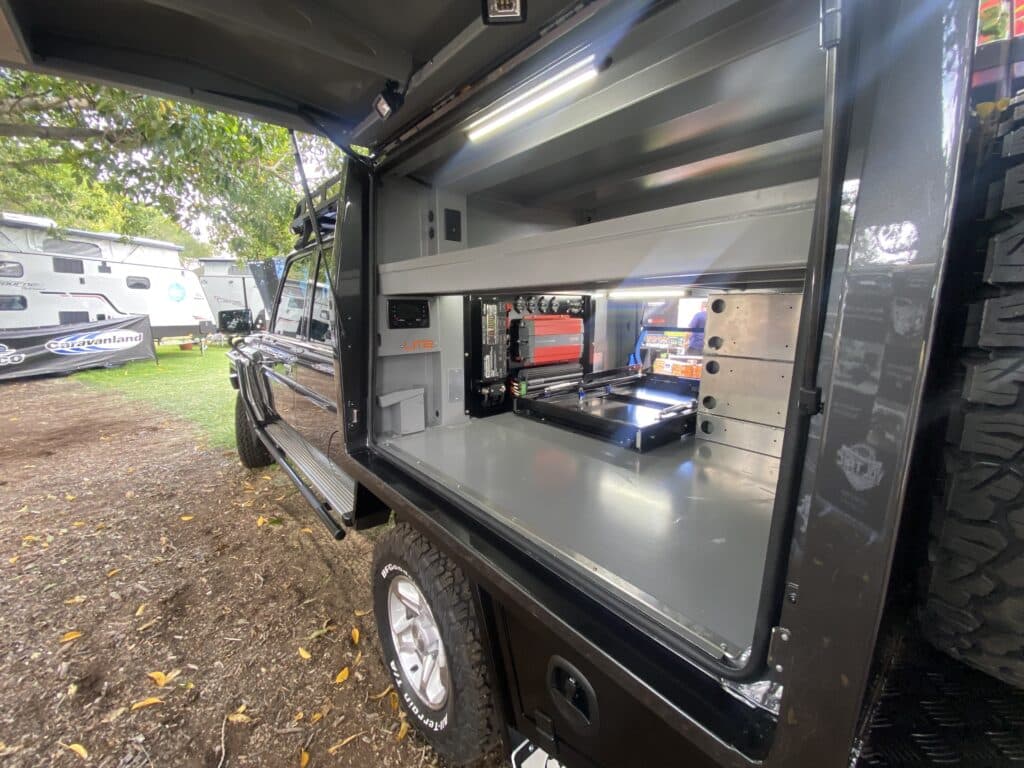 Need high-quality car lighting?
BOOK IN FOR AN OBLIGATION-FREE INSPECTION AND QUOTE.
Frequently asked questions.
How much does it cost to install LED headlights?
The cost LED bulbs and installation in vehicles varies from manufacturers and types of bulbs. Many times, access to the bulbs requires the removal of the battery, airbox or other access panels. Depending on your vehicle much of the cost involved is normally around the purchase of the bulb itself. Our LED light upgrades start from $190.00
How much does spotlight installation cost?
Our Spotlight installs start from $290.00. Many spotlights come with harness's although these are generic and normally not made to suit your vehicle. This makes a messy install with excessive lengths or short lengths of cable in your engine bay and under your dash. We customise the harness to your vehicle adding in factory type switch's, customising the lengths of the harness to your vehicle allowing clean, neat routing the harness. This all contributes to a factory look install keeping it clean and neat.
Are HID lights better than LED lights?
Led technology is constantly growing and improving on a monthly basis. Many manufactures have stopped development of HID systems which has allowed Led technology to surpass it by miles. LED now provide a far superior light due to the technology. The light intensity and colour can be varied between LED manufacturers and can be suited to driver preference. The main benefit of LED lights is the long-life expectancy ranging from 55,000 hours life up, compared to halogen 450-1000 hours or HID 2000 hrs
I have an older vehicle; do I need to replace the headlights?
You don't need to replace your headlights for better light. Some simple improvements to your existing headlight can make a huge difference. If you are looking at improving your old cars existing headlights, we would suggest getting retro fit LED bulbs and a lens polish which can clear up any old blemishes on the lens allowing more light through.

Voltaic Auto Electrical are absolute life savers! We had issues with our trailer wiring this morning, rocked up at their workshop without an appointment and they fixed the wiring on the spot. If you're looking for a quick, efficient, and friendly Auto Electrician, Voltaic Auto Electrical won't let you down.
Fantastic service and very knowledgeable. I received a detailed review of the service and kept upto date with what was being done during the day. I would highly recommend this crew to anyone.
Great service and experience in all aspects! I would have no hesitation in recommending Voltaic Auto Electrical. they look after all our company vehicles. Very well priced.
If you are in the Victoria Park or even South Perth area these guys are the best auto electricians around. They are affordable and have great customer service which - incredibly rare in this industry.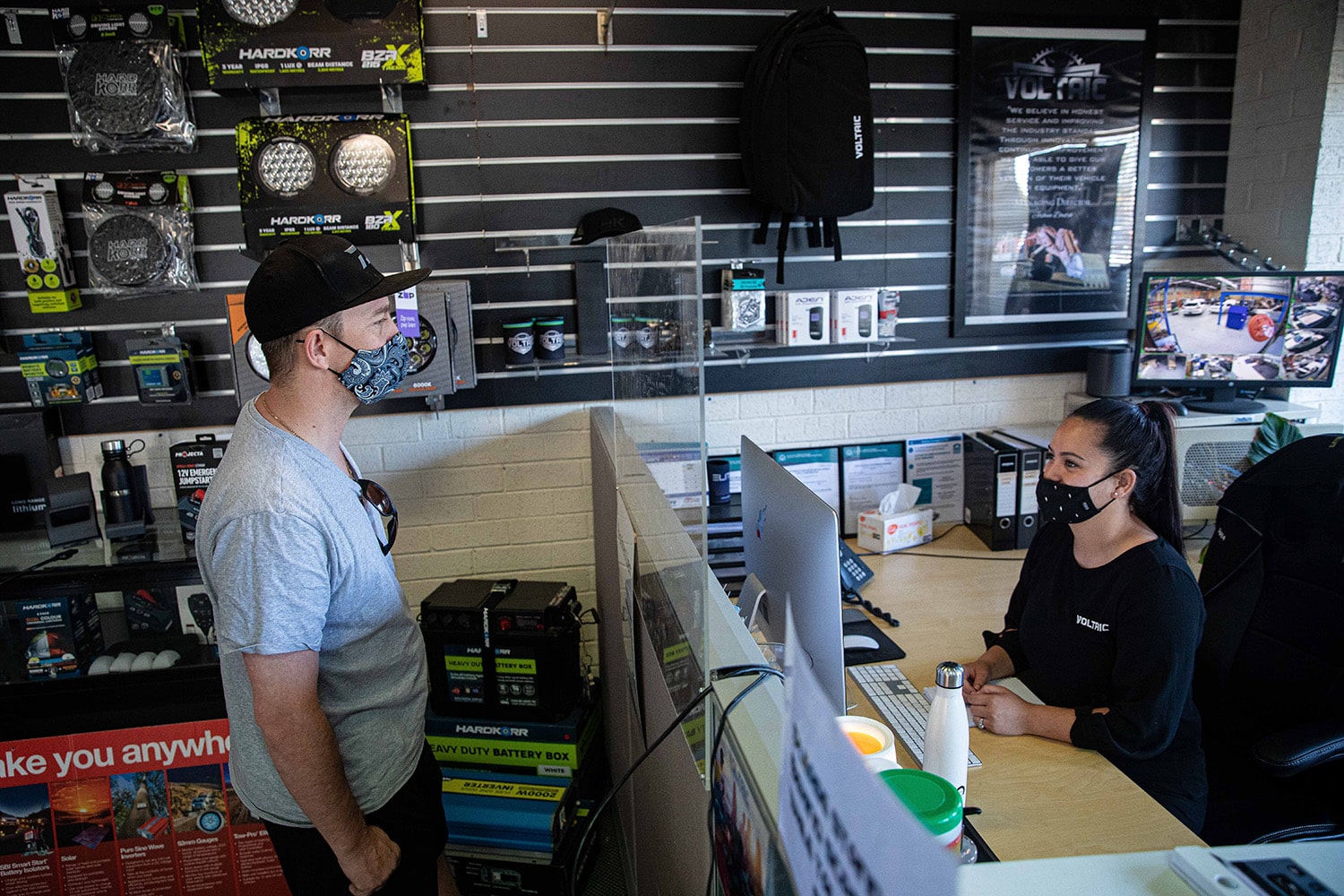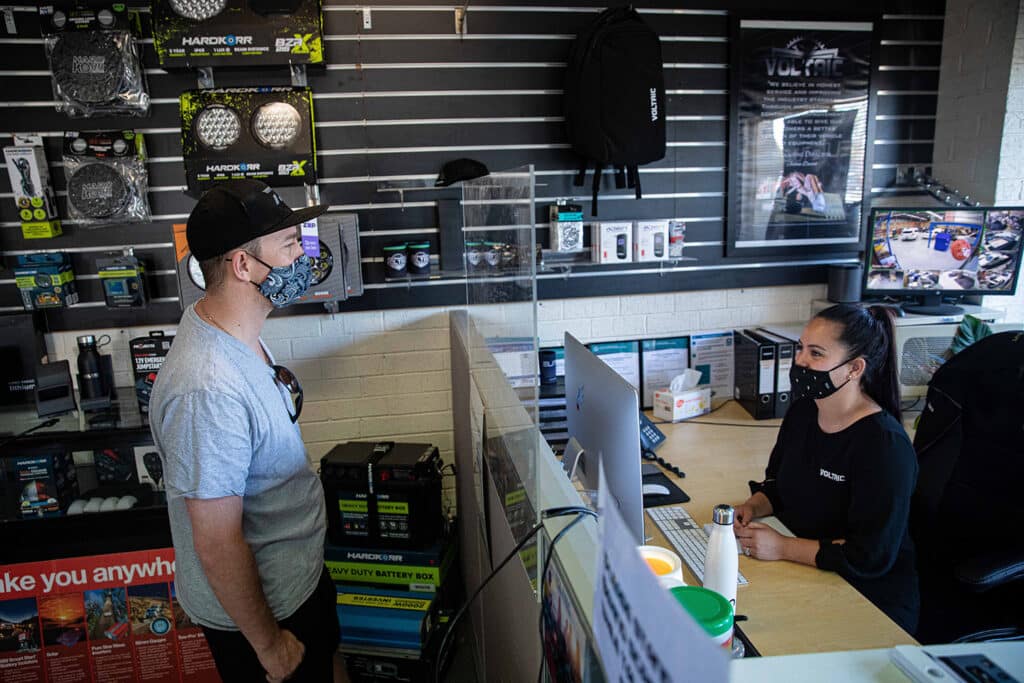 Air conditioning installation and service
Voltaic's thorough air conditioning service gives you peace of mind your car's air conditioner will work when you need it most.
Electric brake controller installation
If your trailer exceeds 750kg Gross Trailer Mass, you will need an electric brake controller from the expert team at Voltaic.
Dual battery installation
Voltaic can help you with a dual battery system to keep your accessories running without drawing power from your main battery.
Auto diagnostic services
With our specialist auto diagnostic tools, the team at Voltaic are experts at finding faults with your vehicle's electrical system.
Dash camera installation
For peace of mind in the event of a crash, the safety-conscious team at Voltaic can install a dash camera in your vehicle.
UHF radio installation
A UHF radio can be helpful in many scenarios. The team at Voltaic can install a unit to meet your needs and your budget.
Reverse camera installation
Reverse cameras can easily be fitted to any vehicle. Voltaic Auto Electrical install a variety of makes and models for your vehicle.
Alcohol interlock installation
We are an accredited provider of AJEN Smart Start Alcohol Interlocks. Our service includes continued download of device data. 
Labour hire
For expert auto electrical support on your next civil or mining project, you can trust Voltaic Auto Electrical's labour hire service.
4WD Auto Electrician
Take your 4WD to the next level with 4x4 accessories and electrical equipment that will enhance the look, performance, and safety of your vehicle.
Heavy Duty Auto Electrician
Our auto electricians at Voltaic are fully qualified to tackle your heavy duty auto electrical fit outs, maintenance, and electrical servicing requirements.
Mining Auto Electrician
Providing maintenance solutions for mining vehicles and equipment, Voltaic ensure your machinery is compliant to specific mine site requirements.