Voltaic auto electrical & air conditioning
Quality auto electrical services you can rely on
Since 2017, the team at Voltaic Auto Electrical & Air Conditioning have strived to become the leading auto electrical service provider in Perth. Our dedicated team, fully equipped workshop, and quality customer service has helped us become your local go-to auto electricians. Get in touch with our friendly team today to see how we can assist you.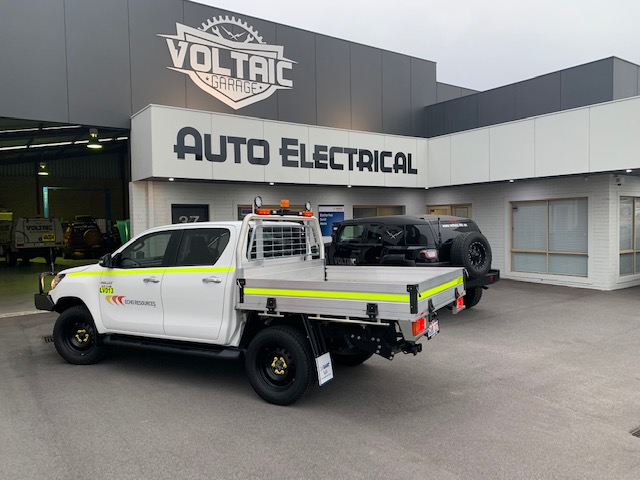 Air conditioning installation and service
Voltaic's thorough air conditioning service gives you peace of mind your car's air conditioner will work when you need it most.
Electric brake controller installation
If your trailer exceeds 750kg Gross Trailer Mass, you will need an electric brake controller from the expert team at Voltaic.
Dual battery installation
Voltaic can help you with a dual battery system to keep your accessories running without drawing power from your main battery.
Car lighting installation
The right car lighting system by Voltaic can be beneficial to increase your visibility and safety when driving, both day and night.
Dash camera installation
For peace of mind in the event of a crash, the safety-conscious team at Voltaic can install a dash camera in your vehicle.
UHF radio installation
A UHF radio can be helpful in many scenarios. The team at Voltaic can install a unit to meet your needs and your budget.
Reverse camera installation
Reverse cameras can easily be fitted to any vehicle. Voltaic Auto Electrical install a variety of makes and models for your vehicle.
Alcohol interlock installation
We are an accredited provider of AJEN Smart Start Alcohol Interlocks. Our service includes continued download of device data. 
Heavy duty fit outs
The team at Voltaic Auto Electrical specialise in all areas of heavy duty electrical fit outs to get your machinery running right from the start.
Heavy duty and mining solutions
We offer a specialist auto electrical service for the mining and civil industries to keep all your equipment operating as it should when it should.
Auto diagnostic services
With our specialist auto diagnostic tools, the team at Voltaic are experts at finding faults with your vehicle's electrical system.
Labour hire
For expert auto electrical support on your next civil or mining project, you can trust Voltaic Auto Electrical's labour hire service.
As an equal opportunity employer, Voltaic offers auto electrical and air conditioning jobs and apprenticeships for people from all backgrounds with all levels of experience.
We set ourselves apart from other auto electrical businesses by having a workplace devoted to our team members' growth and improvement. If you are an auto electrician looking for a change, join Voltaic to further your career in the auto electrical industry.
As an apprentice auto electrician at Voltaic, we will help you cultivate your skills working across various vehicle and job types, both in and out of our workshop.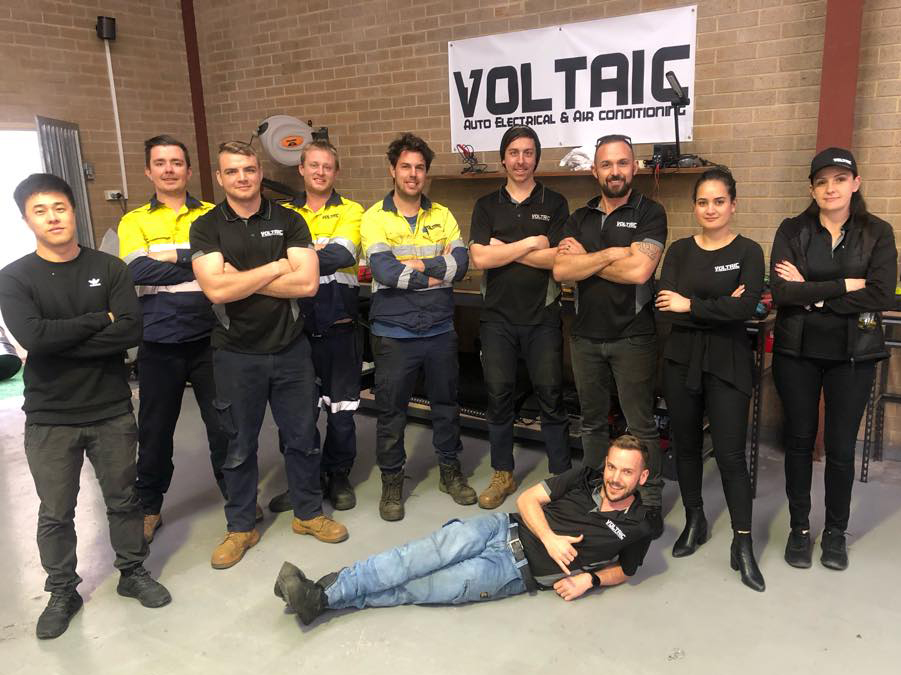 At Voltaic, we're always finding new ways to save you money. Check back regularly to keep an eye on our latest offers and specials. Voltaic Auto Electrical are absolute life savers! We had issues with our trailer wiring this morning, rocked up at their workshop without an appointment and they fixed the wiring on the spot. If you're looking for a quick, efficient, and friendly Auto Electrician, Voltaic Auto Electrical won't let you down.
Fantastic service and very knowledgeable. I received a detailed review of the service and kept upto date with what was being done during the day. I would highly recommend this crew to anyone.
Great service and experience in all aspects! I would have no hesitation in recommending Voltaic Auto Electrical. they look after all our company vehicles. Very well priced.
If you are in the Victoria Park or even South Perth area these guys are the best auto electricians around. They are affordable and have great customer service which - incredibly rare in this industry.