Heavy duty auto electrician
Keep your equipment well maintained and operational
Expert care for your heavy duty vehicles.
To keep up with your busy workload, your heavy duty machinery needs a high-quality auto electrical team to ensure it is operating properly. Our auto electricians at Voltaic are fully qualified to tackle all your heavy duty auto electrical fit outs, maintenance, and electrical servicing requirements. We are experienced with all types of equipment, including smaller construction vehicles to large heavy duty vehicles. You rely on your heavy duty vehicles and mobile plant equipment day-in and day-out for your construction and earthworks projects. A breakdown can bring an entire worksite to a halt and significantly increase your project timelines and costs. The experienced team at Voltaic Auto Electrical can assist with all areas of heavy duty auto electrical servicing and maintenance to keep your machines running.
We provide solutions including: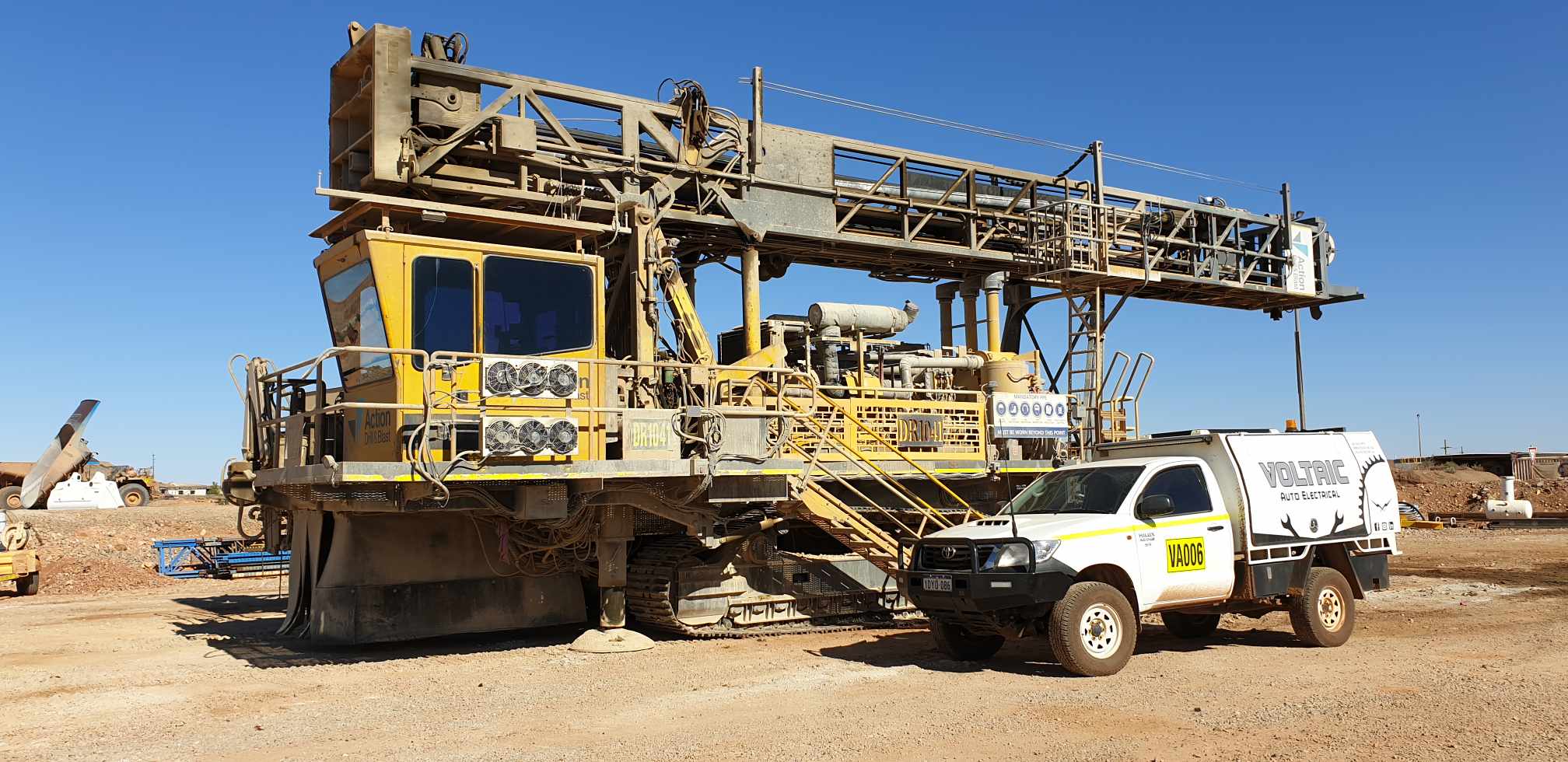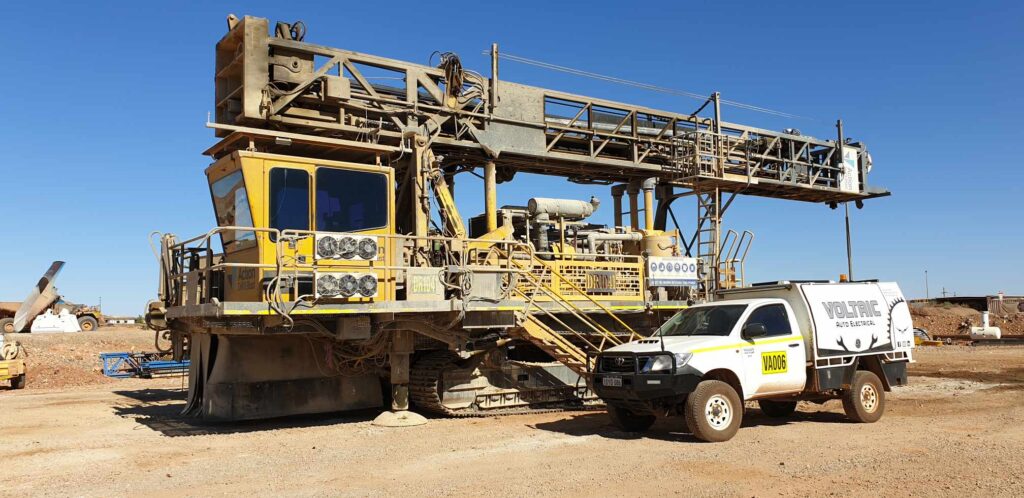 Commercial vehicle fit outs.
Your commercial vehicles that spend time onsite need to be fully equipped and fitted out to keep your projects on schedule and on budget. Voltaic ensures your commercial vehicles are ready to tackle the heavy duty requirements your projects demand as well as comply with safety regulations.
As your heavy duty, and mobile plant technicians, our vehicle fit outs include: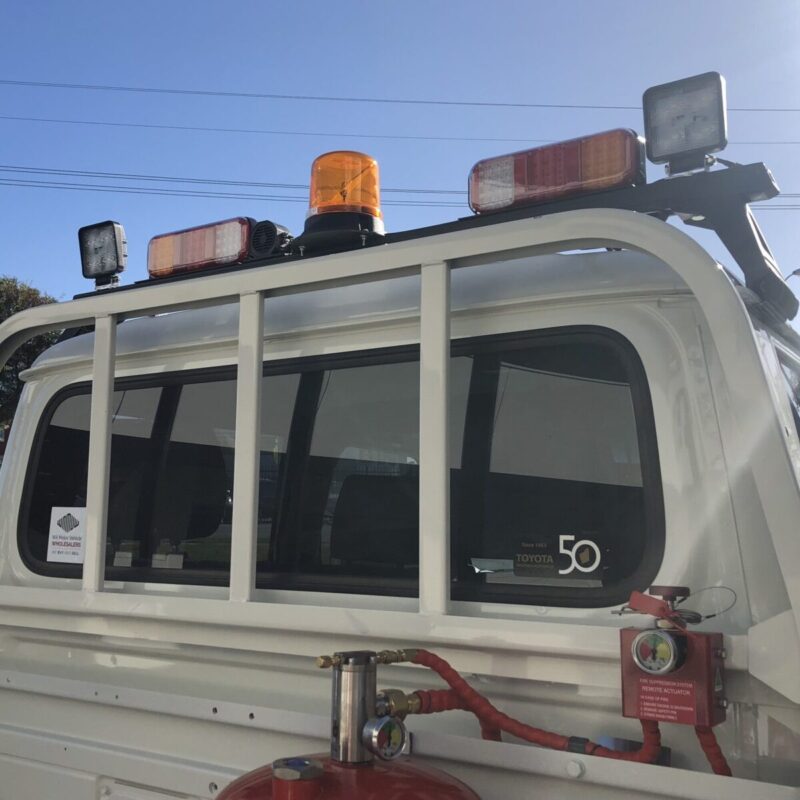 Need repairs or fit outs?
Contact us for an obligation-free quote
Our auto electricians at Voltaic ensure your heavy duty vehicles and mobile plant equipment are returned to you in exceptional condition. Above all else, safety standards are crucial for heavy duty vehicles and equipment which is why our team ensure all safety requirements are met.
Whether you're a mobile plant manager, construction company, earthmoving company, or a hire company, Voltaic can provide all your auto electrical installation and maintenance solutions. Covering repairs, rebuilds, or electrical servicing, our team follow safety and compliance requirements which are crucial for on-site heavy duty vehicles and equipment.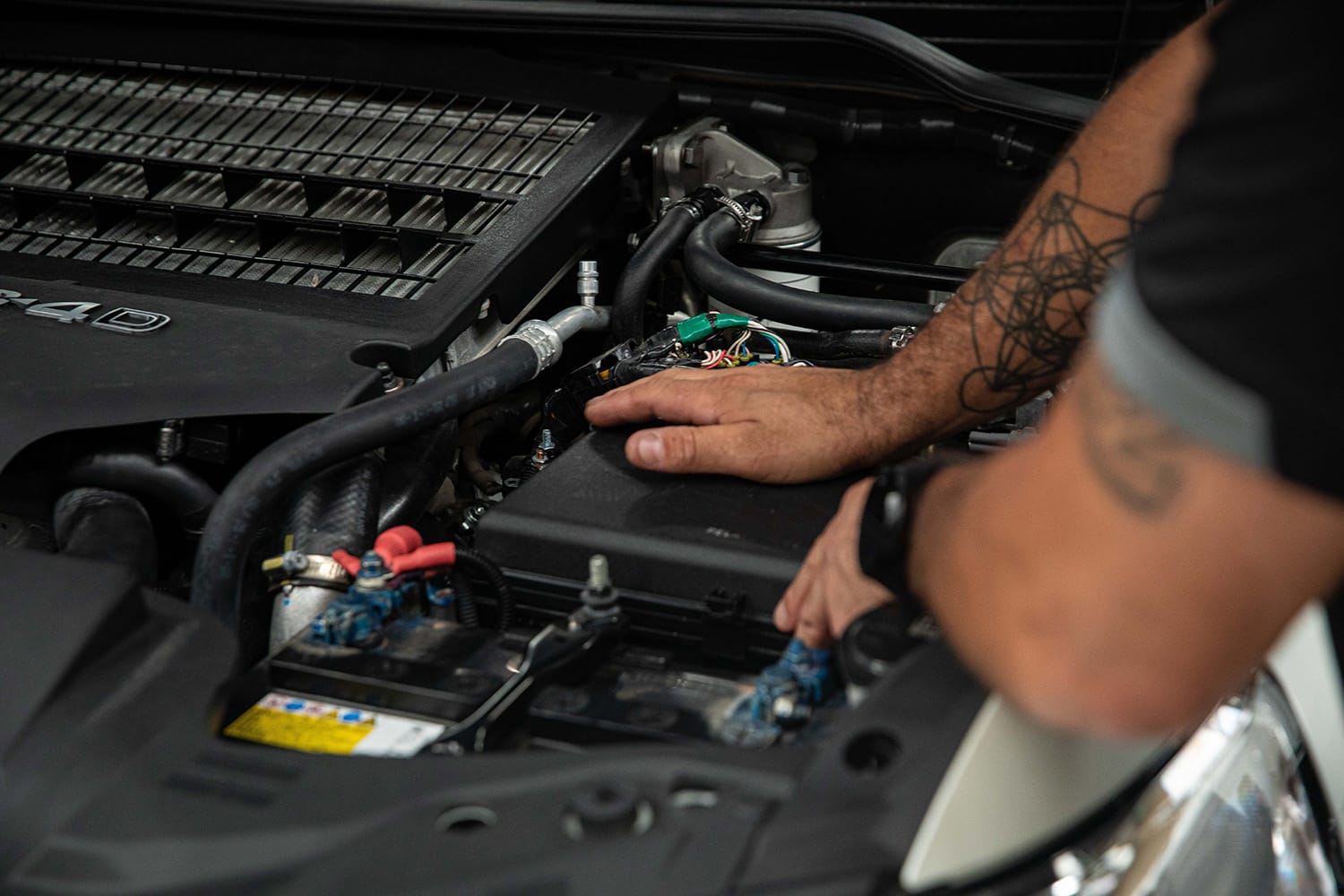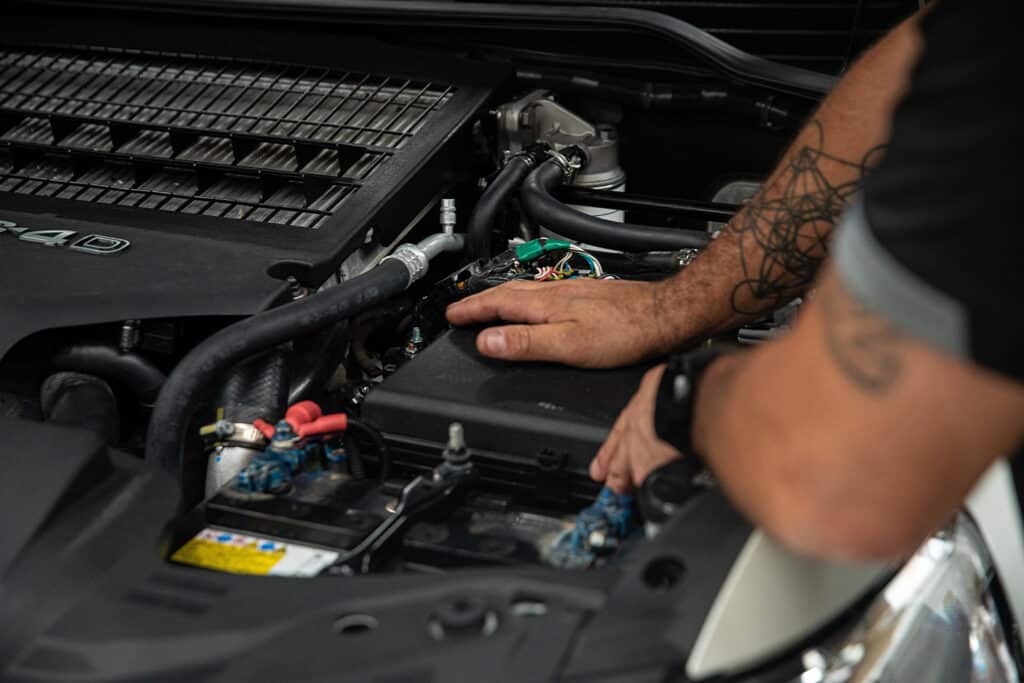 Frequently asked questions.
Can you provide auto electricians to assist me on my equipment rebuild at my workshop?
Voltaic has had extensive experience assisting Heavy duty workshops complete machinery rebuilds and refurbishments. We often save our clients time and money providing auto electricians during the productive stages of the rebuild saving the high employments cost of having full time auto electricians.
How often should my heavy duty vehicle get the air condition serviced?
Typically, heavy duty vehicles air conditioning units are serviced every 6 months or 2000 hours. However, if you notice any irregularities you need to contact your heavy duty electrician.
What is mobile plant equipment?
Mobile plant equipment is trucks and machinery typically used on construction sites. This equipment includes heavy duty vehicles, earthmoving equipment, concrete trucks, cranes etc
Mobile heavy duty auto electrical repairs.
Can't come to us? No problem, we can come to you! We offer a comprehensive mobile heavy duty auto electrical repairs for all your cars, trucks, and commercial vehicles. Our mobile vehicles are fully equipped with the all the gear to tackle any job you need onsite. This includes the latest diagnostic equipment and tools including:
Dealer ET software
Cummins INSITE™
Cat Sis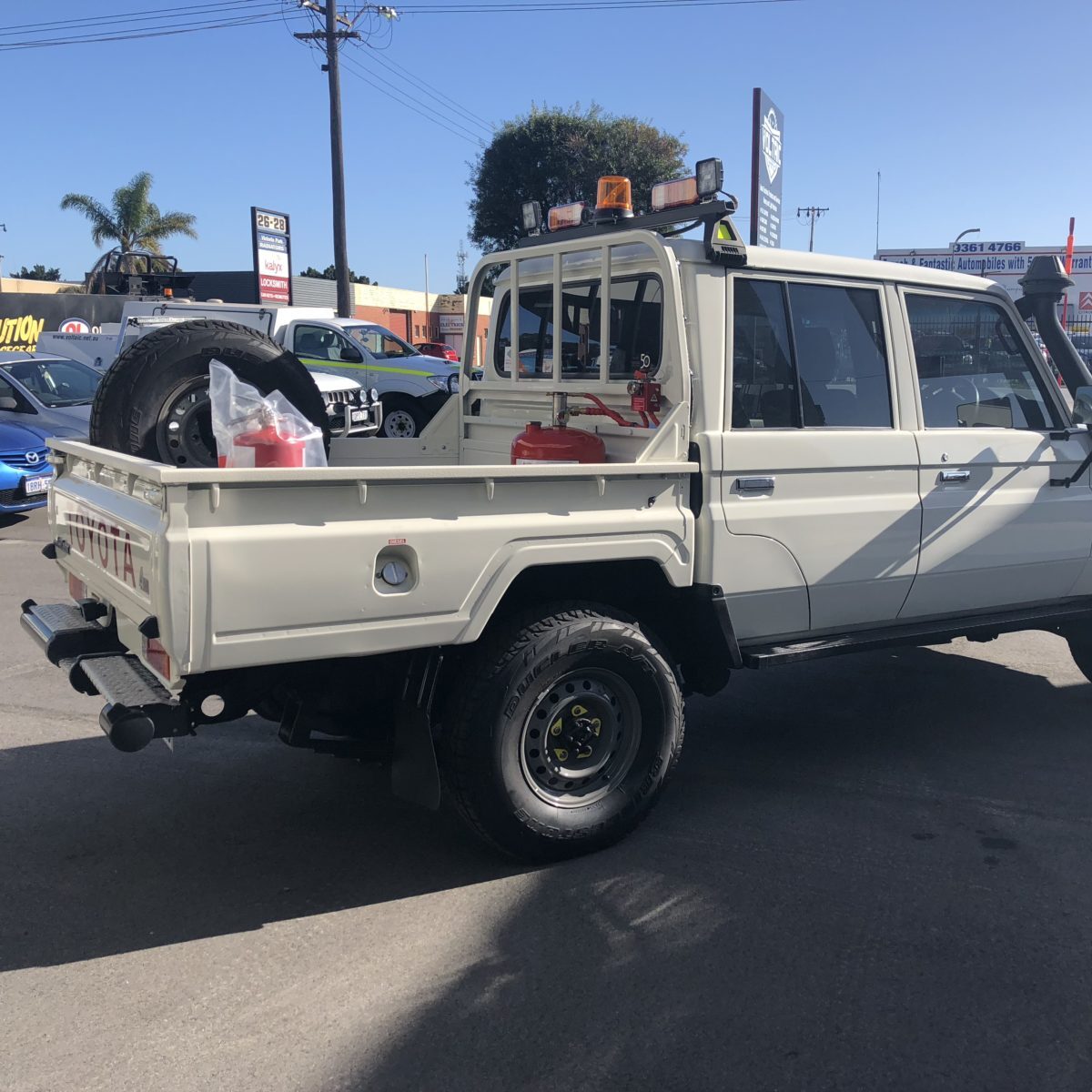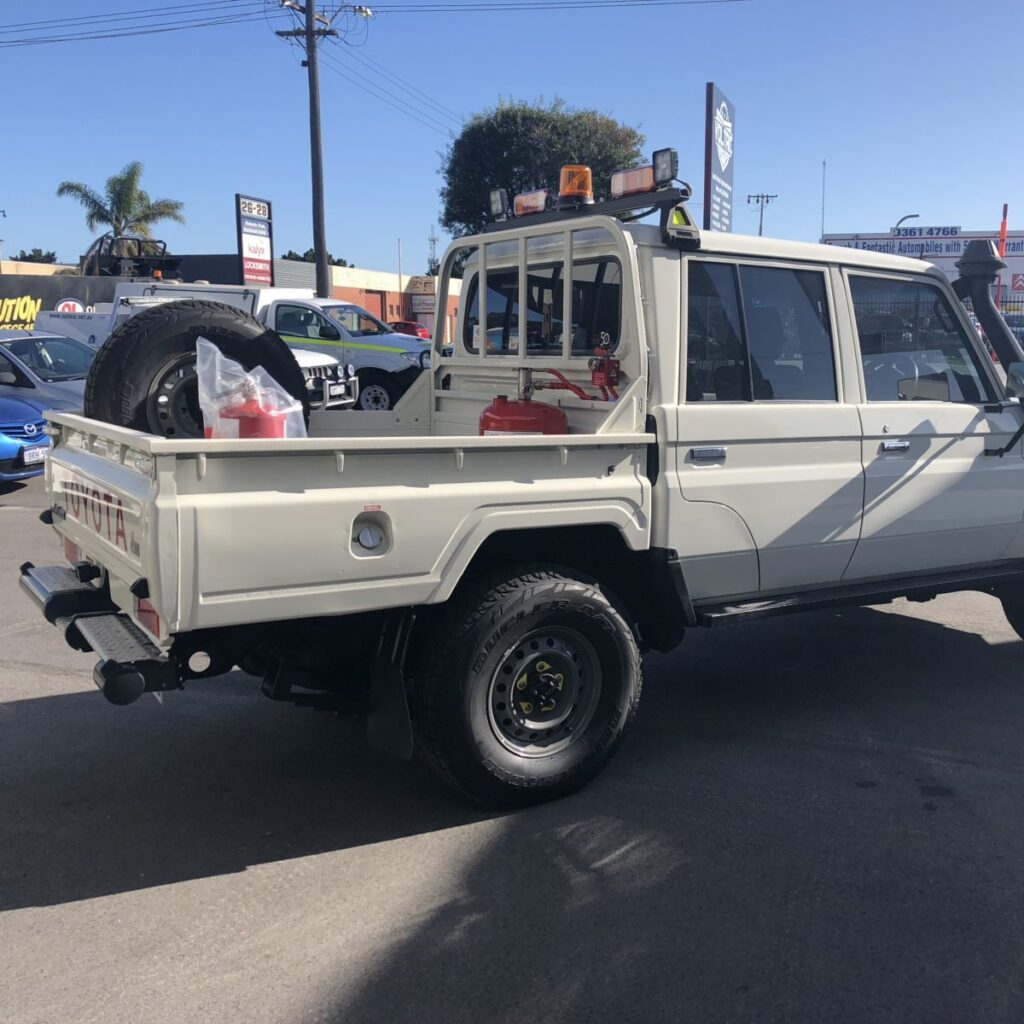 Air conditioning installation and service
Voltaic's thorough air conditioning service gives you peace of mind your car's air conditioner will work when you need it most.
Electric brake controller installation
If your trailer exceeds 750kg Gross Trailer Mass, you will need an electric brake controller from the expert team at Voltaic.
Dual battery installation
Voltaic can help you with a dual battery system to keep your accessories running without drawing power from your main battery.
Car lighting installation
The right car lighting system by Voltaic can be beneficial to increase your visibility and safety when driving, both day and night.
Dash camera installation
For peace of mind in the event of a crash, the safety-conscious team at Voltaic can install a dash camera in your vehicle.
UHF radio installation
A UHF radio can be helpful in many scenarios. The team at Voltaic can install a unit to meet your needs and your budget.
Reverse camera installation
Reverse cameras can easily be fitted to any vehicle. Voltaic Auto Electrical install a variety of makes and models for your vehicle.
Alcohol interlock installation
We are an accredited provider of AJEN Smart Start Alcohol Interlocks. Our service includes continued download of device data. 
Auto diagnostic services
With our specialist auto diagnostic tools, the team at Voltaic are experts at finding faults with your vehicle's electrical system.
Labour hire
For expert auto electrical support on your next civil or mining project, you can trust Voltaic Auto Electrical's labour hire service.
4WD Auto Electrician
Take your 4WD to the next level with 4x4 accessories and electrical equipment that will enhance the look, performance, and safety of your vehicle.
Mining Auto Electrician
Providing maintenance solutions for mining vehicles and equipment, Voltaic ensure your machinery is compliant to specific mine site requirements.